My Story in a Nutshell : I show up when it matters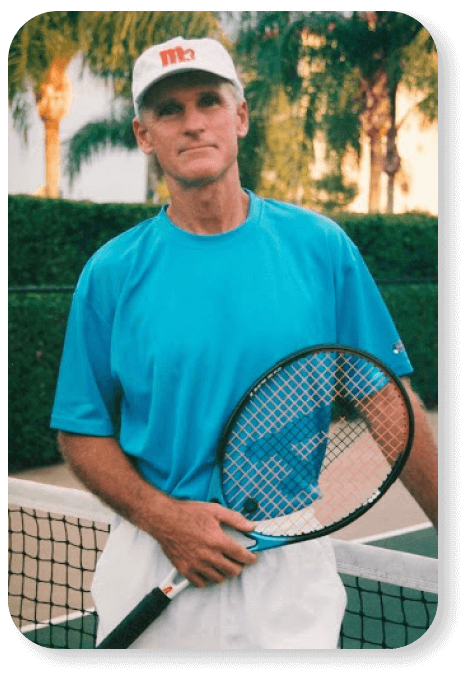 Tom Avery is a lifetime athlete, tennis coach and sports nutritionist.
For the last 45+ years he has helped hundreds of thousands of tennis players from around the globe.
He is the author of the popular Consistent Tennis Wins Series (A total of 8 DVDS aired on The Tennis Channel).
His YouTube Channel has over 60,000+ subscribers to date and over 10 million views and is rated in the top 5 for tennis coaches on YouTube.
In addition to his very popular DVD series, he has produced 10+ online tennis courses, Consistent Tennis Wins, Stroke Production For Power And Control, Rock Solid Forehand, Rock Solid Backhand, The Topspin and Slice Factor, Serve Domination, Tenacious Tennis Fitness, Tennis Nutrition Secrets and Consistency Secrets.
Defining Who I am , What I do and Why I do it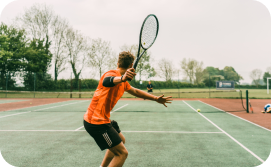 Over the years, I have honed my coaching skills and gained valuable experience working with players of all ages and skill levels. I'm also an avid runner and enjoy participating in marathons in my free time….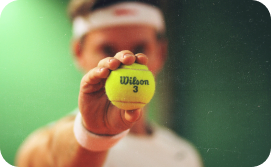 My coaching philosophy is to build a strong foundation of fundamentals, tailor my coaching to each player's needs, and focus on mental and physical conditioning. I create a positive and supportive learning environment to help my students reach their full potential.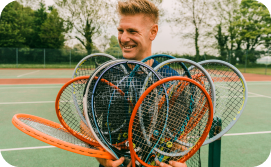 Tennis has always been a source of joy for me, and coaching allows me to share my love for the sport with others. I find great satisfaction in seeing my students grow and succeed, and I believe that tennis teaches valuable life lessons about hard work, perseverance, and teamwork. Coaching allows me to give back to the sport and help others discover the same passion and joy that I have found in tennis.
At CTW academy, we believe that when it's personal and personalized, it gets results.
My trainings combine tried-and-true strategies with innovative concepts to improve your tennis game drastically and drive you results . With an exceptional methodology based on decades of experiences playing tennis at pro level and coaching tennis players , you can be sure , I am equipped with the right knowledge, tools, and talent to reconstruct your tennis game strategy, you'll experience the transformative difference a full-spectrum tennis coach can make for your tennis game.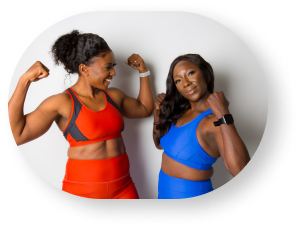 Improve Fitness Performance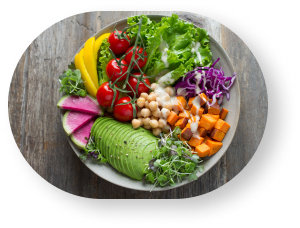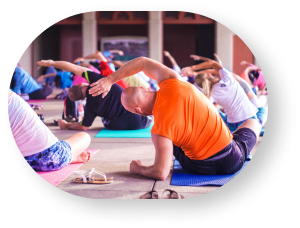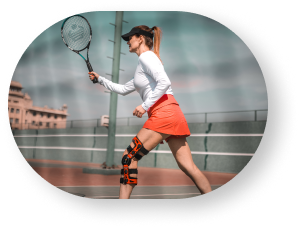 Get Consistently
splashy wins
At the age of 73, I am very active in teaching all ages and abilities.
When I gets a chance from my busy schedule I play in USTA Super Senior tournaments.
I played in numerous exhibitions and doubles against former world number one Ilie Nastase.
I work out 5 days per week and you'll even find me in occasionals Sprint Triathlon.
I also teach my tennis students and the general public of the benefits of adhering to a plant-based foods lifestyle.
I am a living proof that eating whole plant foods is the nutritional way to vibrant health and vitality.I've taught at many prestigious tennis clubs over the years.
Some of the better known are: the Bronxville Field Club, Bronxville, N.Y., Ocean Edge Resort, Cape Cod, Brewster, MA, the Naples Grande Resort, Naples, FL., and the Ritz Carlton, Naples, FL.
It's my teaching ability that really sets me apart from other tennis instructors. Tennis players from novice to professional have used my guidance to pinpoint their errors and correct them. I believe I have been gifted with an eye that enables me to detect flaws that cause inconsistency.
I always say, "In order to take your tennis game to the best of your ability, it requires 3 things "
Doesn't matter the level you are right now, you will need these 3 things in order to overcome adversity in tennis games, You will get all of them at CTW academy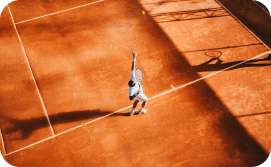 Fundamentally Sound Techniques
The more consistent your strokes are the more balls your opponent has to hit, this tilts the odds in your favor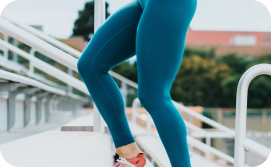 If you never run out of steam you're creating the proper environment for winning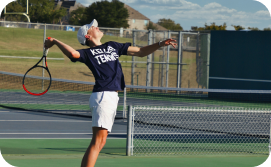 The mental part of your game can offset the other two areas when applied correctly.
I developed CTW Academy after nearly 35 years of teaching tennis. I've had the opportunity to be personally taught by probably the best tennis mind to grace the planet, Vic Braden.
As well as many top fitness, nutrition and mental coaches including, Pat Etcheberry, Doug Graham and Tom Veneziano.
Throughout my 45+ years of teaching I've had the opportunity to work with a wide range of players, from outright beginners to Tour Level professionals.
This has enabled me to experience firsthand, the types of problems encountered by many different types of players, men and women.
In 1997 while teaching at the Ritz Carlton Hotel, in Naples, Florida, my students kept making a recurrent remark.
They typically would say something like, "Wow, that was a great lesson, you've taught me things I've never heard before, I'm heading home tomorrow, I hope I can remember these points when I get back home."
So, on the advice of my wife, who said, "Tom you need to put these tips on video tape." I started filming my first video, back in 1997.
Now with the Internet, I feel blessed to be able to help tens of thousands of tennis players from all over the world. You know, tennis is a lot like life and there can be many hard knocks along the way.
My goal is to help you shorten the learning curve tremendously, and avoid the hard knocks by teaching you how to recognize and fix your mistakes for good!
I sincerely hope you find these courses helpful in your journey to be the best you can be at this great game. To your tennis success. – Tom Avery