45 years of experience in Tennis,
Coaching Tennis Champions
Ready to elevate your tennis game ? Rest assured, you've come to the right place! With 45+ years of coaching , I can tell you I've seen it all and I know mastering the fundamentals is your key to success. And that happens to be my 'Specialty', helping you get the fundamentals down right for a very successful future as a tennis player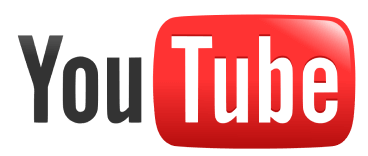 Level Up your Tennis Games in No time
Tennis Success Starts Here: SERVE, FOREHAND & BACKHAND – YOURS FREE . Experience Tom's Coaching & Start Improving Today !
Serve – Learn the proper serve techniques to improve your serves and produce Aces
Forehand – Learn how to produce powerful forehand like Djokovic with precision
Backhand – Learn how to produce powerful Backhand like Federer with precision
When it comes to improving your game, I know there are a lot of options available on the internet, but I've got something special to share from 45+ years of coaching with students of all levels from beginner to tour professionals.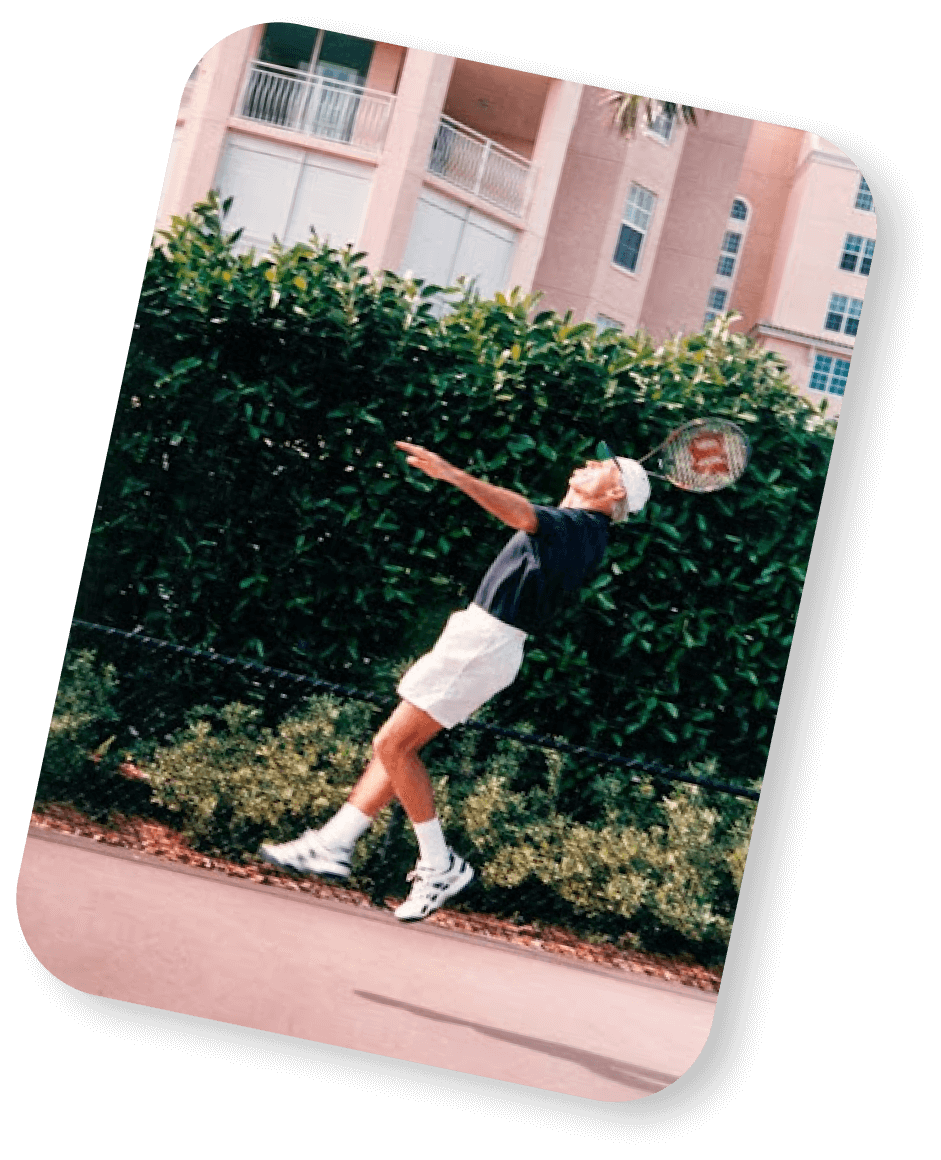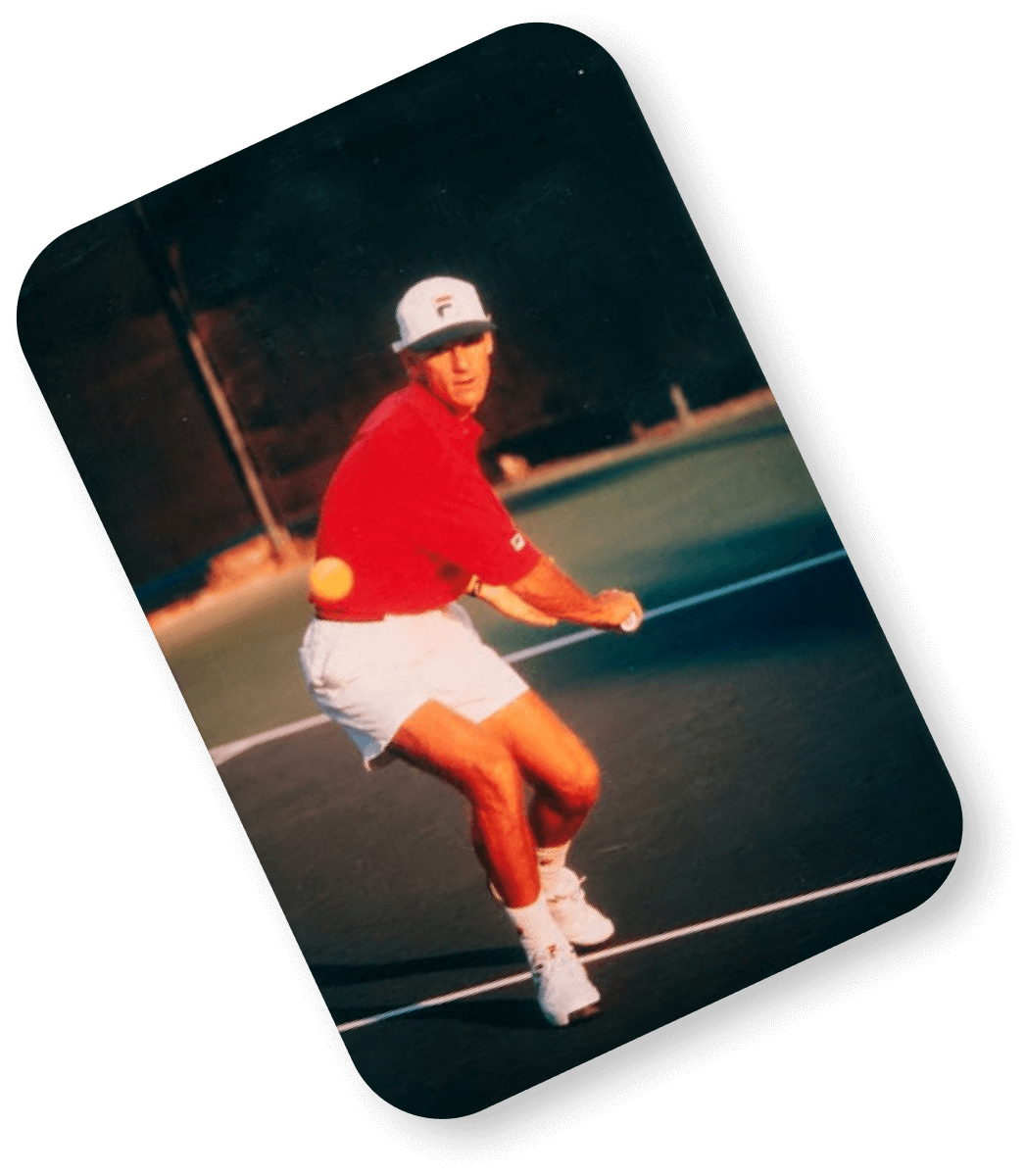 Fundamentally Sound Technique =
Consistent Tennis Wins!
A House Is Only As Strong As Its Foundation . A Tennis Player Is Only As Good As His Or Her Fundamentals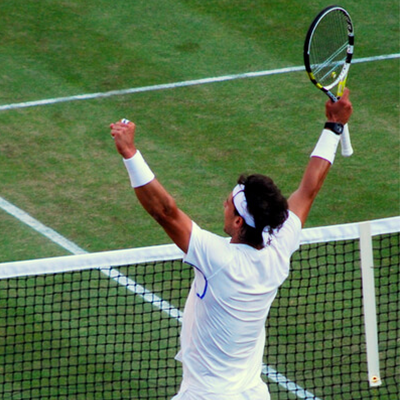 IMAGINE yourself actually being able to hit a serve with such power and accuracy, it aces your opponent.
IMAGINE being able to hit your serve consistently and having real confidence in your second serve.
IMAGINE yourself being able to hit a backhand down the line with such consistency that your opponent can't reach it.
IMAGINE yourself hitting a forehand with such topspin or slice that your opponent is thinking, "Where did this come from?"
IMAGINE yourself hitting a volley or overhead with such accuracy that you are finally "finishing points" at the net.
IMAGINE your game being so fundamentally sound your opponents' will is broken, ready to throw in the towel.
IMAGINE yourself beating players you never dreamed possible!
IMAGINE yourself as a member of the CTW Academy.
IMAGINE yourself as the WINNER!
Learn from my latest articles and Videos for FREE. I publish multiple times every week, so make sure to subscribe to my newsletter at the bottom of this page so you don't miss anything
Do Pushers And Dinkers Drive You Crazy?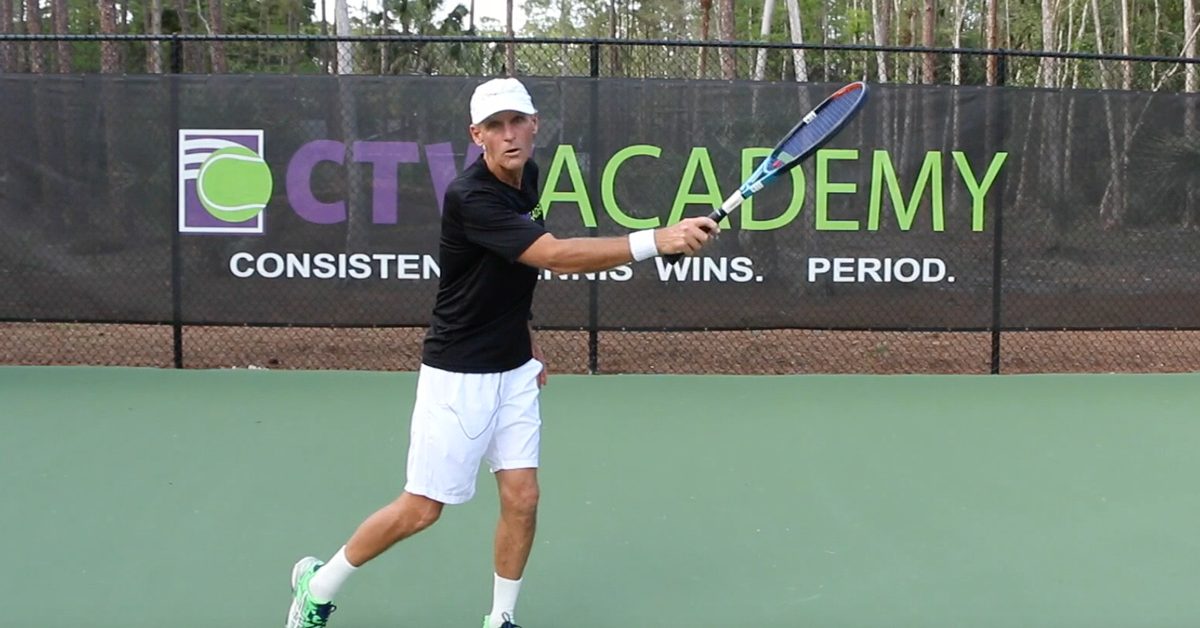 Pushers and dinkers can be tough opponents if you lack a consistent and powerful forehand. Understanding the racquets movement through the contact zone can make a huge difference in your forehand……
How To Hit Winning Returns Against Slow Serves
Do you have trouble returning slow serves consistently? It could be too much play with the wrist in the contact zone, this tip will help you keep the racquet on line through the contact zone….
Consistency Secrets Revealed | Tennis Tips For Serve, Backhand & Forehand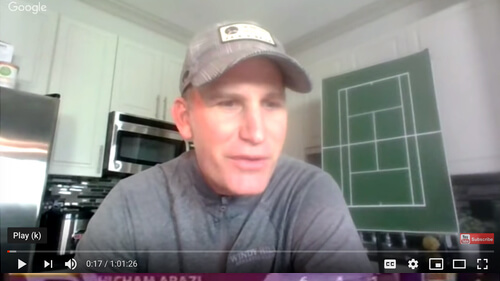 If you guys missed this Google hangout, I am posting it here. I had a great discussion with a friend and great coach, Peter Freeman from Atlanta. We discussed many of the finer points we use in our tennis lessons to help anyone achieve the best tennis instruction….
In this section you will find all my best courses designed to build your game from the ground up. As you start to master these simple techniques you will make huge strides in taking your game to a new higher level in as little as 1 week. Click on the green button of each course to know more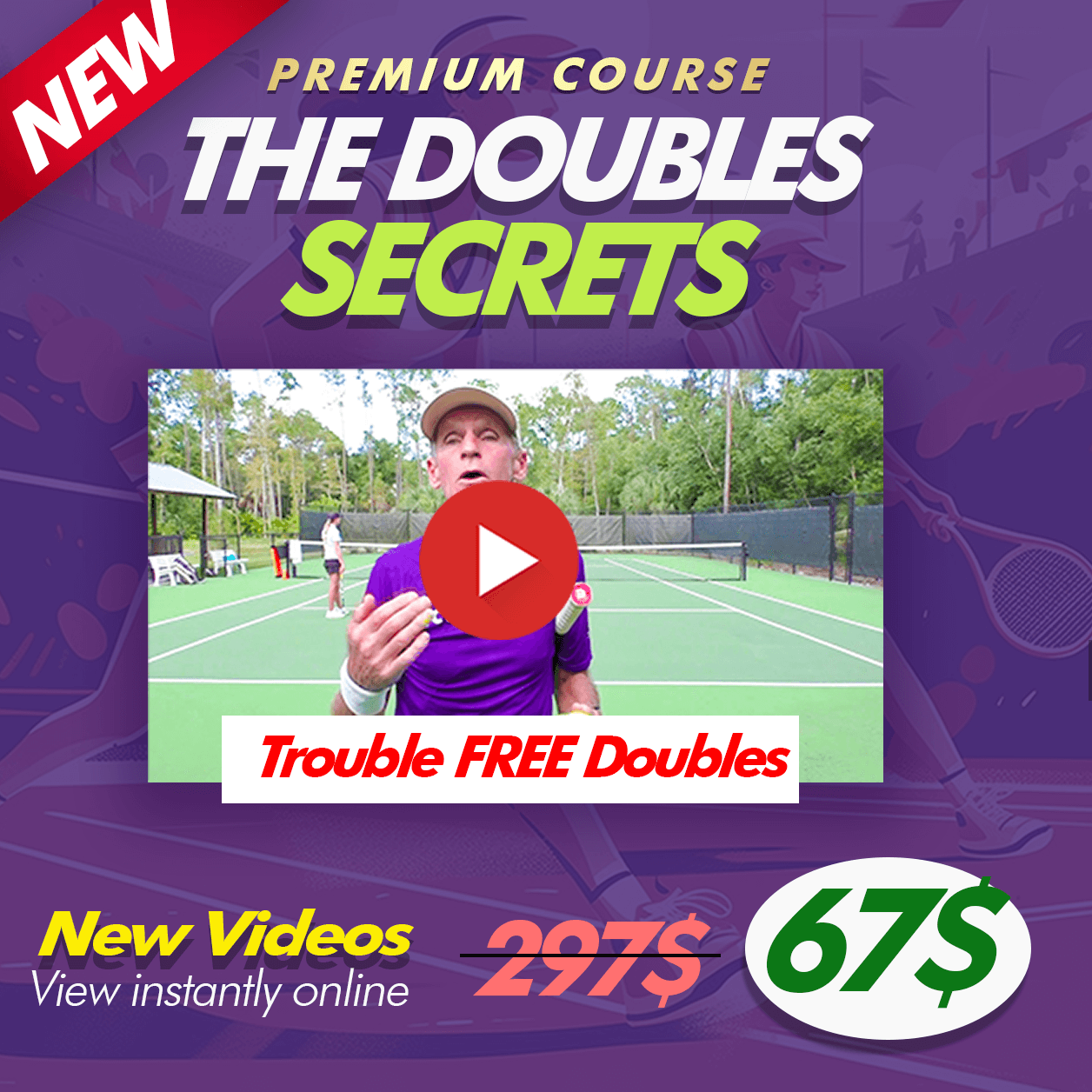 If you want to become a better doubles player you need an uncomplicated high percentage strategy and then stick to it. That's what Trouble FREE Doubles is all about, the only 5 doubles strategies you will ever need. This course has many videos divided into 5 modules, 1.) Make 3 Shots, 2.) Make More First Serves, 3.) Be The First Team To Hit A Volley, 4.) Crosscourt Crosscourt Middle Middle Middle And Don't Change It and 5.) Be Agressive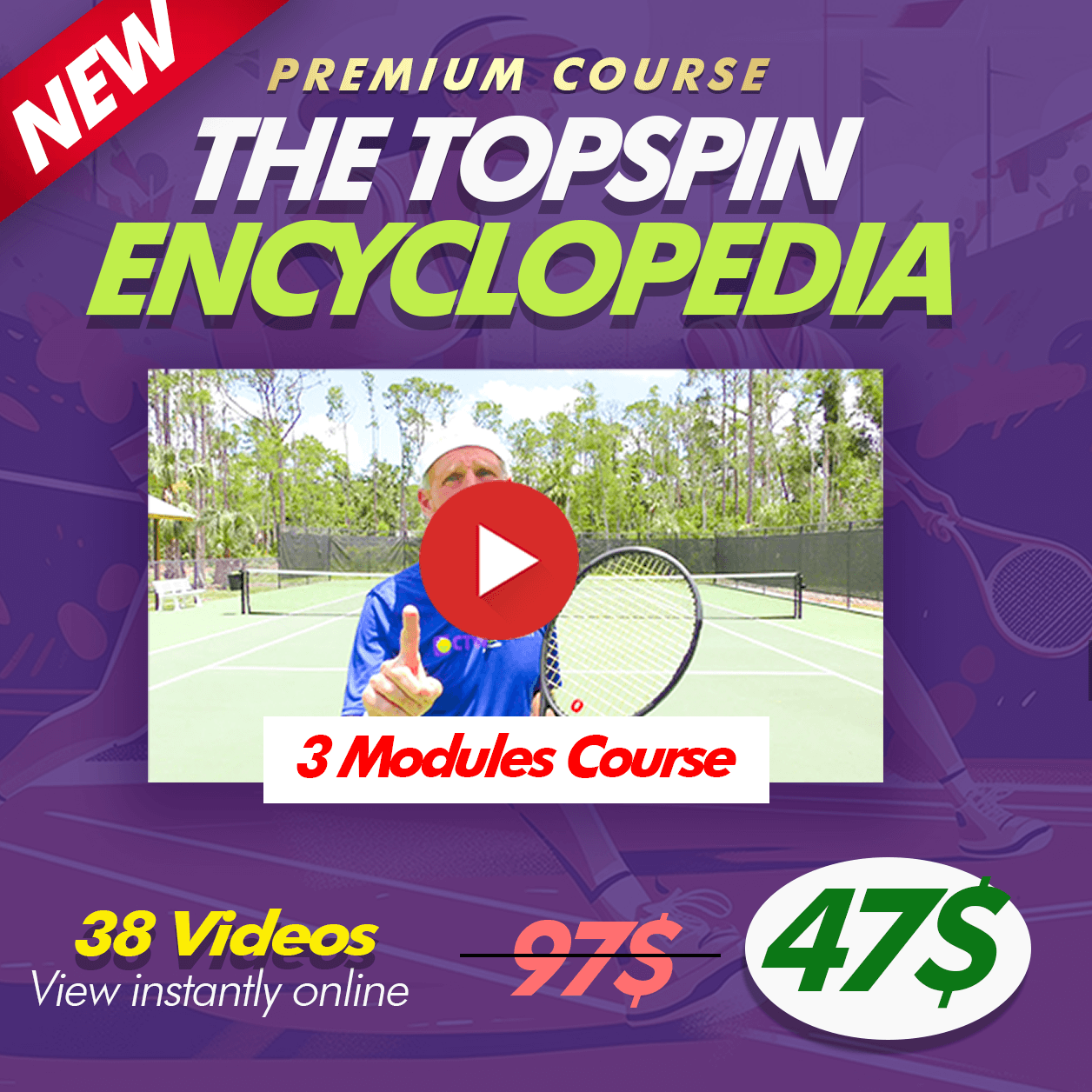 This course will teach you how to develop and use topspin to become a more consistent player and win more often. Topspin is a key factor in helping players eliminate unforced errors and have more confidence on the court. The course has 38 videos divided into 3 modules, 1.) Topspin Basics, 2.) Take Your Topspin Up A Notch and 3.) The Fine Points Of Topspin.
This course will teach you how to develop and use slice strategically and tactically. To reach higher levels of the game a player must know how and when to use slice. Slice will add a new tool to your game that will give you more options when facing tougher opponents. This course has 20 videos divided into 3 modules, 1.) Slice Basics, 2.) Take Your Slice Up A Notch and 3.) Slice Fine Points.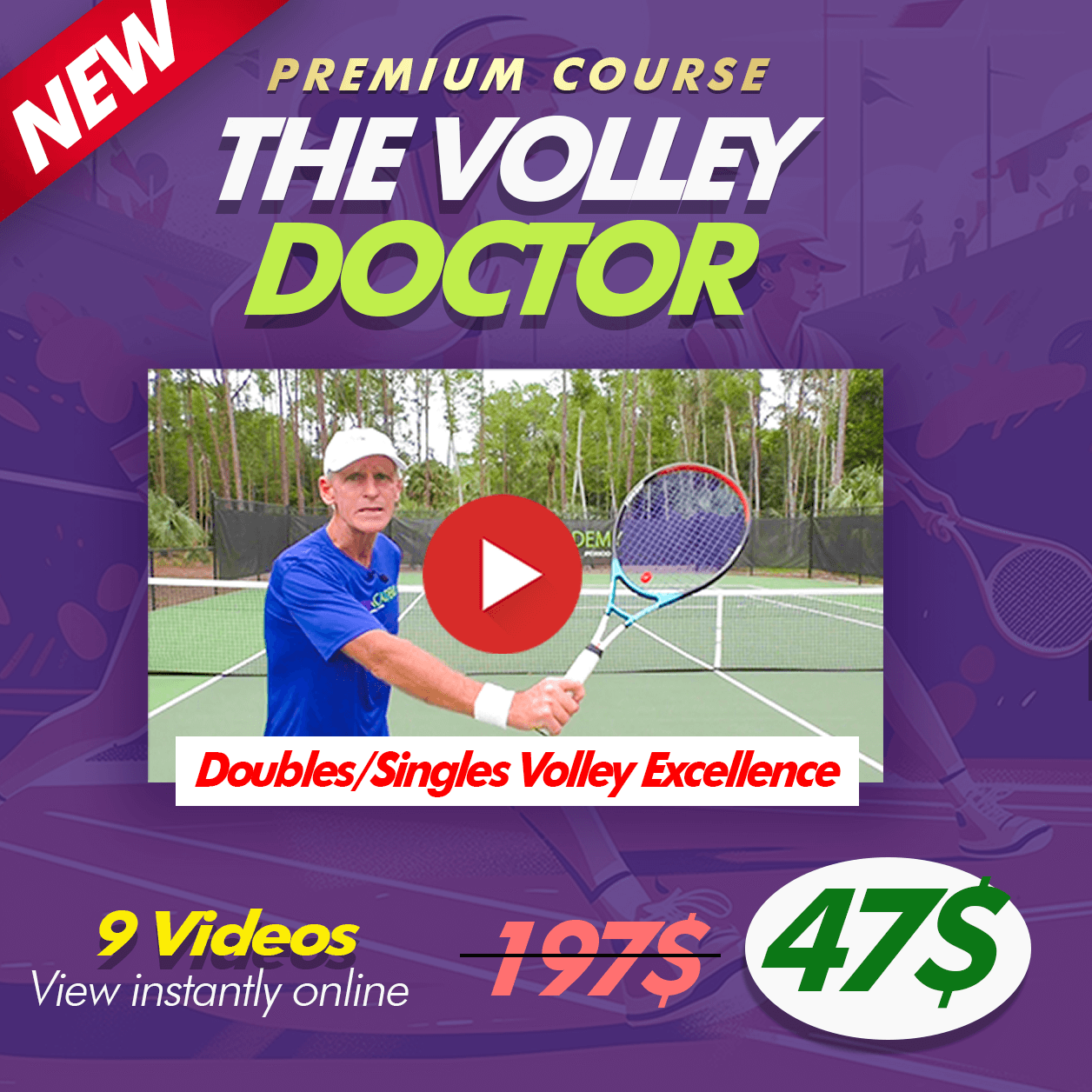 This course has 9 videos with each video covering a different aspect of the volley. Feel confident in dealing with any volley from anywhere on the court. You will become an all court player. This course can give you that edge. PLUS, there is an additional secret bonus inside that I have never revealed before.
Are You Ready For A Game Changer ?
This is what my students have to say about my Tennis Lessons
"Proven Results"
"Your courses have inspired me to not only become a better tennis player, but gave me the confidence to join my first inter club competition, and here I am holding my runner up trophy. I have never tried a slice serve and never knew how or when to use it, but after following your serve course, I am now picking it up and hope to be able to use it with confidence in my next tennis competition. Thanks to you, I have quite a good consistent serve which is improving all the time."Working with Prosser has been an absolute game-changer for my business. His expertise in digital marketing and social media management has helped my social media accounts reach a wider audience and grow my business drastically over the last 4 months. He is incredibly professional, responsive, and easy to work with. I highly recommend his services to anyone wlooking to grow and maintain a strong online presence.
"Instant Improvement"
My husband is quite amazed at how much I have improved and I am proud to say I beat him 7-5 just last weekend! When I am struggling with a certain problem… I go online and search for an answer with Tom's videos! Tom , thank you so much for helping me make my husband sweat a bit more on the court ! I have been waiting 15 years for these glorious moments!
Tom's video lessons are the greatest tennis lessons available on the internet. They've improved my game by 100%! The last few years I was just another regular tennis player, losing most matches! But now in the last year after watching Tom's lessons, and then going out and practicing Toms's new tactics and techniques, I have doubled up my game! Now I am beating guys I never had a chance of beating.
Remember You Have 13 ground breaking Courses To Choose From Start Improving Today!
And of course, I want you to be 100% satisfied. Take it to the court for 30 days, shoot me any questions. Just one change can make a huge difference in your confidence and game play. I know this works because so many of my students say it does. It worked for them, it can work for you! What have you got to lose, but repeating the same mistakes over and over again.